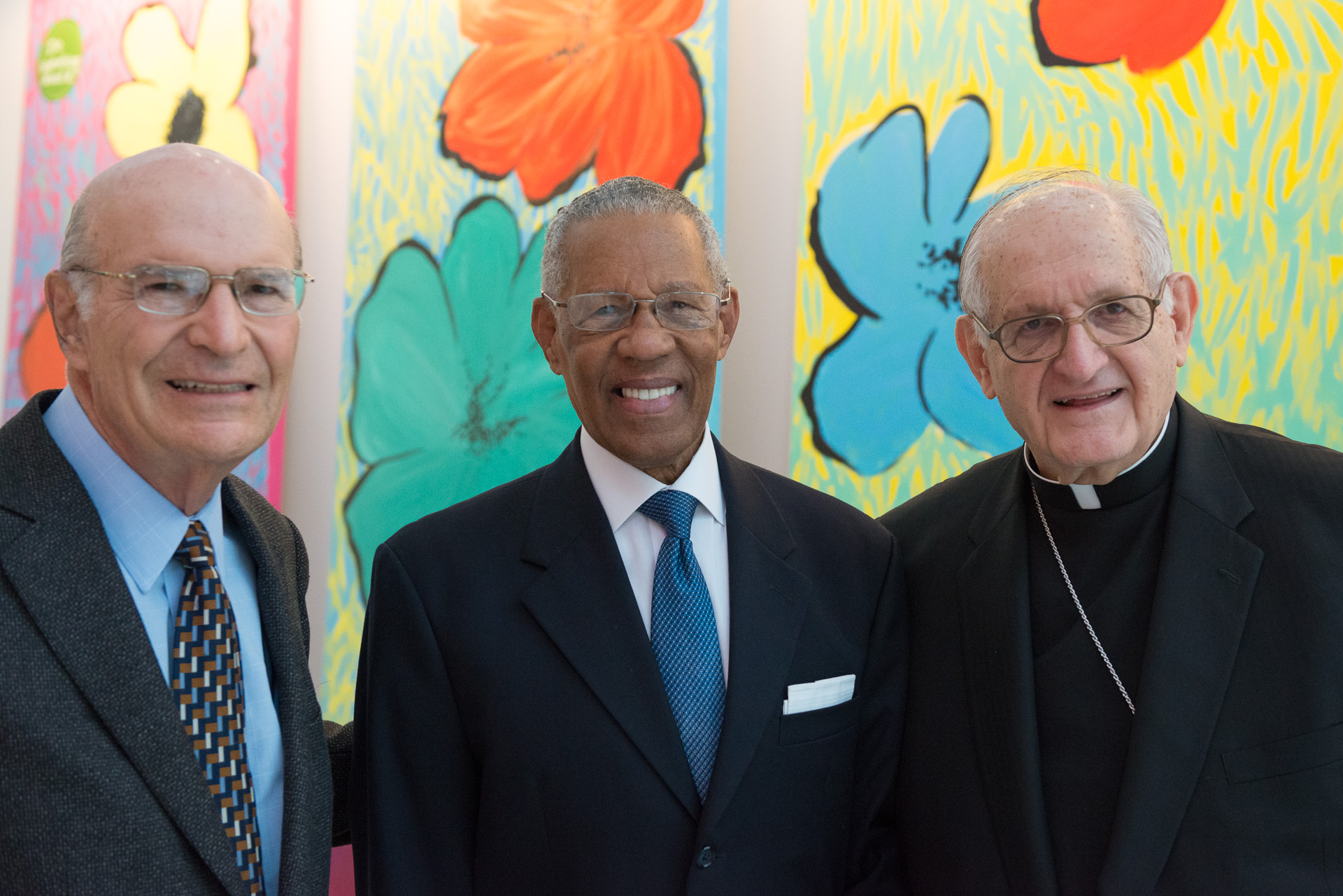 With a stirring, meaningful virtual celebration, ADL commemorated 25 years of its Coalition for Mutual Respect with "Night of Harmony."  The Coalition, founded in 1995 by then board chair Regina Rogers, brings together religious and community leaders to speak with a unified voice on matters of importance to them, and ADL.  Many of their messages reject bias and bigotry, and all of their messages promote love and respect.
"Night of Harmony" was emceed by ABC 13 anchor Melanie Lawson, the daughter of Reverend William Lawson of Wheeler Avenue Baptist Church.  Reverend Lawson, Archbishop Joseph Fiorenza of the Diocese of Galveston-Houston, and the late Rabbi Samuel Karff of Congregation Beth Israel were known as "The Three Amigos" because of the work they did together to advance social justice.  Each of them fought for civil rights, for respect and love in separately and successfully, but together they were a powerhouse.  A profile and video messages encouraging interfaith dialogue and understanding from The Three Amigos figured prominently in the "Night of Harmony."   The event also congratulated and celebrated Congregation Beth Israel Rabbi David Lyon, who succeeded Rabbi Karff at Beth Israel and was selected as the new third Amigo.
The Night included inspirational songs by Kathy Taylor and Brian Courtney Wilson. Heartfelt messages and prayers from longtime Coalition members such as Macey Reasoner, who suggested the Coalition's name, J. Michael Solar, Mustafa Tameez, Dr. Stephen Klineberg, Jack Sweeney, Rabbi David Rosen, Reverend  Dr. Jim Bankston, Pastor Harvey Clemons and Sister Jane Meyer also lifted up the celebration.
Coalition Founder Regina Rogers shared a message of appreciation and hope. She said, "I have much hope and faith in our future because of the dedication and commitment of our Coalition members and our community's support over the next 25 years. I firmly believe the reason we will succeed is that we will continue to listen empathize understand increase awareness educate, seek justice and equality and offer hope to the least among us through our shared humanity and humble acts of kindness and love that lift the human spirit. We may call our God by different names: Allah, Elohim, Jehovah, Brahma or another name. Some may not believe in a God at all. But together we can live stronger as brothers and sisters in a more resilient community willing to work toward the same goals. United in our purpose, we will continue to find harmony in understanding, dignity, kindness and respect for the worth of every human being."