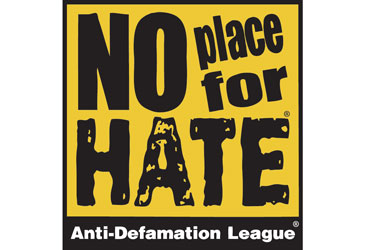 The No Place for Hate® initiative provides educators and students with the resources to ensure that anti-bias and diversity education are an integral part of the school curriculum.  No Place for Hate® also helps to create and sustain inclusive school environments where all students feel valued and have the opportunity to succeed by promoting respect for individual difference while challenging bigotry and prejudice.  Launched in schools in 2001, the popular initiative has been embraced by hundreds of campuses throughout the Southwest region, including many in the Houston, San Antonio/Central Texas and El Paso areas.  ADL is grateful to the H-E-B Tournament of Champions for the generous underwriting of the No Place for Hate® initiative.
ADL also is grateful to all the participating No Place for Hate® campuses and congratulates them for achieving the designation in the 2016-2017 school year. See a list of schools.
Becoming a No Place for Hate® campus is easily achieved by following step-by-step instructions.
Resources
ADL has many resources designed to help you achieve your No Place for Hate® designation.  For some helpful links, see below.
ADL Education & Outreach Website
No Place for Hate® Resource Guide (sample projects)
Current Events Classroom
Anti-Bias Workshops
Curriculum Connections – Free Online Diversity & Anti-Bias Curriculum
Anti-Bullying Resources
Echoes and Reflections
Book of the Month
Pyramid of Hate
______________________________________________________