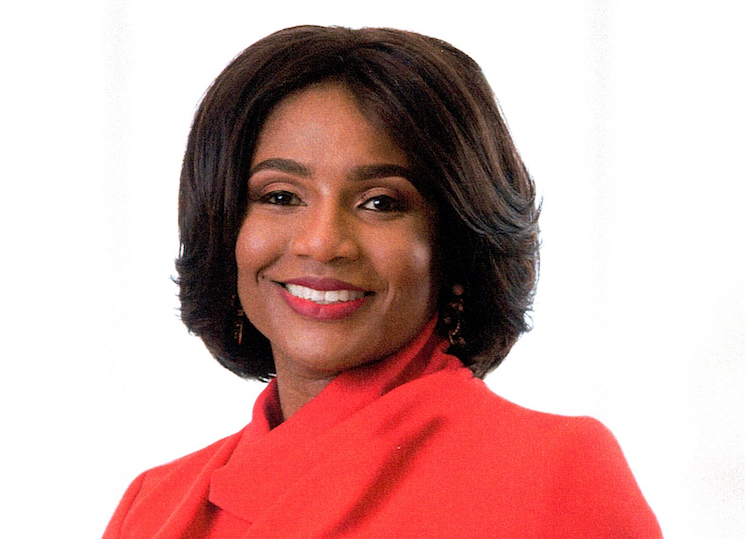 ADL's (The Anti-Defamation League's) Southwest Region will present its 2022 Karen H. Susman Jurisprudence Award to Shauna Johnson Clark of Norton Rose Fulbright US LLP.
The Award is presented annually to an outstanding member of the legal community who exhibits AN exceptional commitment to equality, justice, fairness and community service. It will be presented to Ms. Clark at noon, May 10, at the Karen H. Susman Jurisprudence Award luncheon at the Hilton Americas Houston, 1600 Lamar Street, Houston, TX 77010.
Ms. Clark is Norton Rose Fulbright's Global and US Chair, as well as its Head of Employment and Labor.   In addition to providing strategic advice to clients on best employment practices and conducting management and employee training for clients, she also counsels clients seeking to establish or update their diversity and inclusion programs.
She offers continuous pro bono legal services to not-for-profit and charitable organizations, mainly those focusing on women's healthcare. The first Black woman to become a partner at a major Houston law firm and to lead a global corporate law firm, she has been named a Texas Trailblazer by Texas Lawyer Magazine. She also has been called one of the Women Worth Watching by Profiles in Diversity Journal, and was twice named one of Savoy Magazine's Most Influential Black Lawyers, among other honors.
Ms. Clark was instrumental in Norton Rose Fulbright US LLP selecting ADL as one of three charities benefiting from its 2021 Global Charitable Initiative, which aims to raise awareness to the importance of fighting racism and championing social justice in business, in local communities and as individuals.  The marquee event of the Initiative was the Run Against Racism, which took place September 19 at the University of Houston Central Campus and raised more than $40,000 for ADL Southwest.
"Shauna Johnson Clark has demonstrated an ironclad commitment to diversity, inclusion, and equity throughout her groundbreaking legal career" said Mark Trachtenberg, 2021 Southwest Regional Board Chair and Nominating Committee Chair. She has done so in her client work, through her numerous management roles at her law firm, Norton Rose Fulbright, and in her many charitable endeavors.  She is a most deserving recipient of the Karen H. Susman Jurisprudence Award," he added.
For more information about the Karen H. Susman Jurisprudence Luncheon, contact Mary Gentry-Roberts at mgentryroberts@adl.org