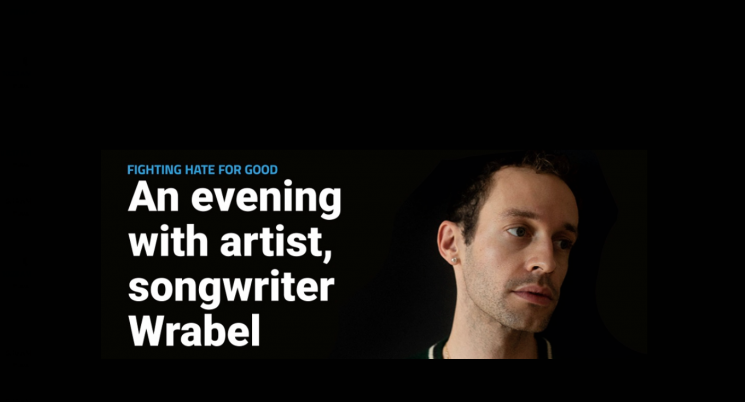 Singer, Songwriter Wrabel entertained and informed participants in an ADL Southwest Region webinar where he discussed growing up in Houston and going to Kinkaid, becoming a songwriter, coming out as gay, and how he feels about the state of the world today.  In an hour-long session that also included performances of his songs "11 Blocks," "The Village," and "Ten Feet Tall," Stephen Wrabel, who goes by Wrabel, answered questions from ADL Southwest Regional Board Chair Nicole Gibson and webinar participants.  Wrabel talked about how he loves music but has always hated practicing and rehearsing, how he reconciled his sexual orientation with his deep involvement in the church, how he loves to talk to fans and how fans have inspired some of his songs, such as "The Village."   He also spoke about how George Floyd's murder and the aftermath of his killing reinforced the need for everyone to work together to fight hate.
During the webinar, participants noted how they had been following Wrabel, and had been inspired by him and his music.  Many were grateful to ADL for giving them the opportunity to hear him talk about himself and important issues that not only affected him, but everyone.
The webinar is available for viewing here.