Goldensohn Initiative for Teens (GIFT)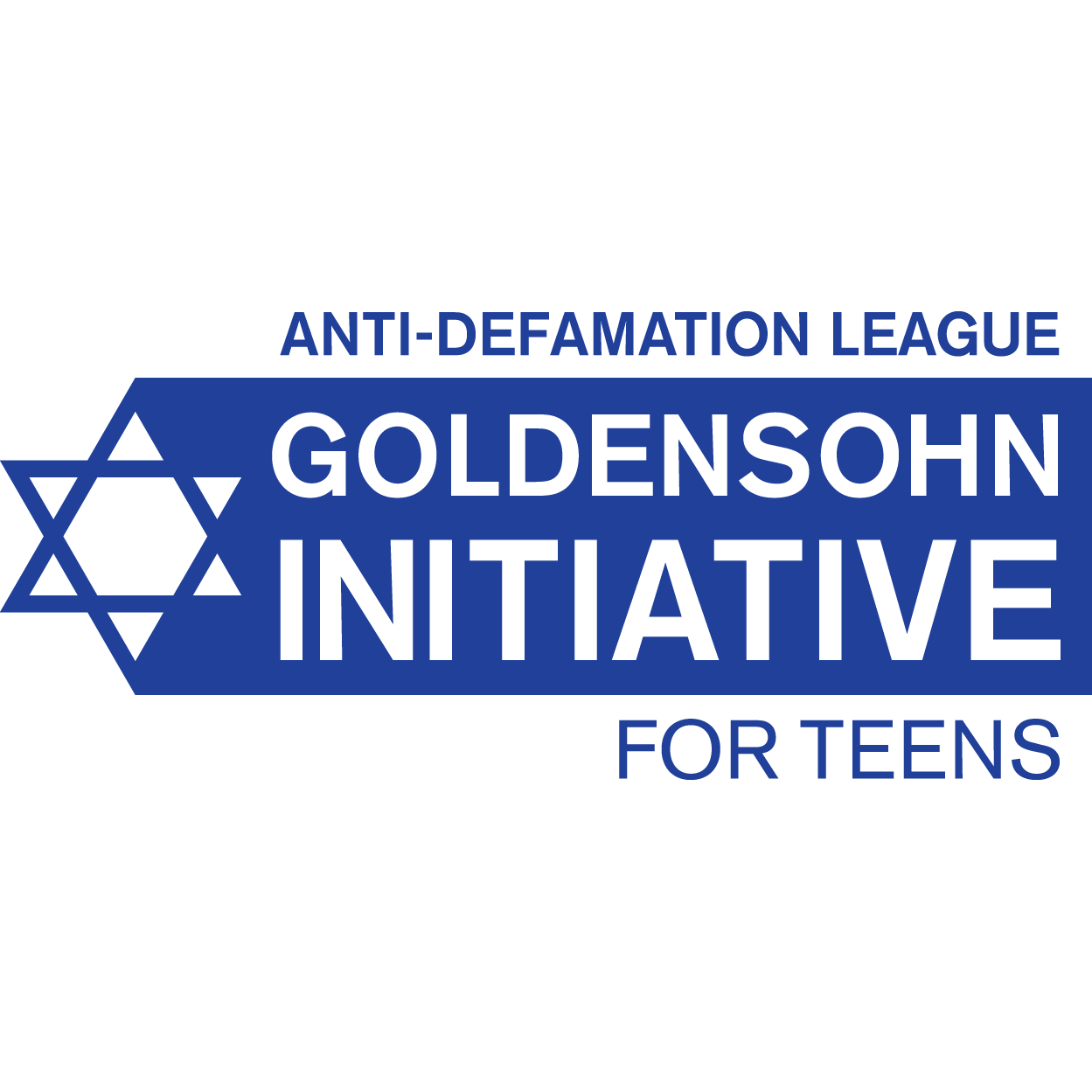 The Goldensohn Initiative for Teens (GIFT) was created by the Anti-Defamation League's Southwest Regional Office.  GIFT is an eight-month program designed to educate tenth- and eleventh-grade Jewish teens about the Anti-Defamation League's mission to fight anti-Semitism and all forms of bigotry, to defend democratic ideals and to protect civil rights for all.
GIFT participants will meet the first Monday of each month from 6:00-8:00 PM. A kosher dinner will be provided.
Each session will focus on a single topic, such as the A WORLD OF DIFFERENCE® Institute, Extremism, Religious Freedom/Civil Rights, Cyberbullying, Confronting Anti-Semitism, Holocaust Education, and Israel Advocacy.  ADL staff members and guest speakers will be leading the sessions and teens will be asked to take an active role during all activities.  Teens also will be asked to participate in a group project.
Requirements and Responsibilities for Teen Participants:
Teens who are accepted into the GIFT program will be required to attend all sessions.
There will be only one make up session allowed for each participant.
Sessions begin promptly at 6:00 PM and last two hours.  It is the teen's responsibility to contact ADL if he or she has to miss a session.
Each teen will be asked to participate in a follow-up activity after each session.
GROUP PROJECT
At the conclusion of the GIFT program, teens will be asked to participate in a group project.  The project can be a video message, PowerPoint, essay, poem, piece of art, poster campaign, etc.  The group projects will be presented on May 5, 2014 at the final session.
Parent/Guardian Responsibilities:
Parents will be asked to attend the first session on October 7, 2013 to discuss rules and responsibilities for the GIFT program.
Parents will make sure that each teen has reliable transportation.
APPLICATION PROCESS
The application process consists of two steps.  First, teens are asked to fill out a GIFT application online.  The applications are due on August 23, 2013.  The second part of the application process is the interview.  Once the applications are received, an ADL staff member will schedule an interview.  Acceptance letters will be sent no later than mid September.
There will be a $100 registration fee for each teen once accepted.  This fee covers materials and kosher dinner at each session.  A teen's acceptance is not contingent upon this monetary donation.
For more information or if you have questions, call ADL's office at 713-627-3490.
IMPORTANT DEADLINES
August 23, 2013   All GIFT applications are to be submitted online
Beginning of September  All interviews will take place
Mid September  All acceptance letters will be sent
PROPOSED GIFT CALENDAR
Monday, October 7, 2013 6:00-8:00 PM Welcome and Introduction
Monday, November 4, 2013 6:00-8:00 PM Extremism
Monday, December 2, 2013 (During Hanukkah)  6:00-8:00 PM Religious Freedom/Civil Rights
Monday, January 13, 2014 6:00-8:00 PM Cyberbullying
Monday, February 3, 2014 6:00-8:00 PM Confronting Anti-Semitism
Monday, March 3, 2014 6:00-8:00 PM Holocaust Education
Monday, April 7, 2014  6:00-8:00 PM Israel Advocacy
Monday, May 5, 2014  6:00-8:00 PM Project Presentation/Graduation
GIFT is made possible through the generosity of the Edith and Sidney Goldensohn Fund of the ADL's Fund for the Future Southwest Region.