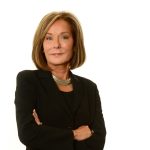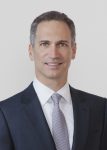 ADL Board Members Melanie Gray and Jeff Golub have been named Event Co-Chairs for the Anti-Defamation League's 2021 Karen H. Susman Jurisprudence Award Luncheon, honoring Alistair Dawson of Beck Redden LLP.
Gray was a partner in the Houston Office of Winston & Strawn LLP before she retired in 2020 and is a former recipient of the award, and Golub is a partner at the honoree's law firm, Beck Redden LLP and has served on ADL's board for many years. As Event Co-Chairs, they will help plan the luncheon and get the word out to the legal community about Dawson receiving the award.
The Karen H. Susman Jurisprudence Award is presented annually to an outstanding member of the legal community who exhibits an exceptional commitment to equality, justice, fairness and community service. It will be presented to Dawson October 20 at the Karen H. Susman Jurisprudence Award Luncheon at the Hilton Americas Houston, 1600 Lamar Street, Houston, TX 77010. Registration is at 11:30 a.m. with the luncheon to follow at noon.
Dawson is known for his dedication to Houston's legal community and community in general. As President of the Houston Bar Association during Hurricane Harvey, he helped mobilize lawyers to provide much needed legal help for victims of the storm, and that's just one example of his ability to utilize his skills and the skills of his colleagues for the greater good.
"Alistair is a shining star in the legal profession, locally, regionally, and nationally," says Gray. "A whip-smart and strategic litigator, Alistair gets things done and isn't afraid to lead in the most difficult of times, exemplified best by his leadership during Hurricane Harvey."
Golub says, "I and my colleagues at Beck Redden are especially thrilled that ADL has chosen to honor our partner and friend… in recognition of his dedication to our community and his efforts to secure fair treatment and opportunities for all."
Funds raised by the luncheon support ADL's Southwest Region, and both co-chairs emphasized the importance of that.
Golub says when he became involved in ADL, he never could have imagined Americans spreading hate would storm our nation's Capitol and try to undermine the rule of law. "These recent events demonstrate that ADL and its work fighting hate and extremism have never been more crucial," he says.
Gray added, "The mission and work of ADL has never been more relevant. We must all stand up against hate, against xenophobia, against the assault on the rule of law."
For more information about the luncheon, contact Bailey Player at bplayer@adl.org.
To set up coverage, call Dena Marks at 832-567-8843.